This is a very simple ruffle dress tutorial. You will need:
A tanktop (or a t-shirt, or a piece of cotton jersey)
Ruffle fabric
I first cut the bottom of the tank, then I sewed together (along the left and right sides) two square pieces of ruffle fabric. I left the upper side open and made a hem on the lower side.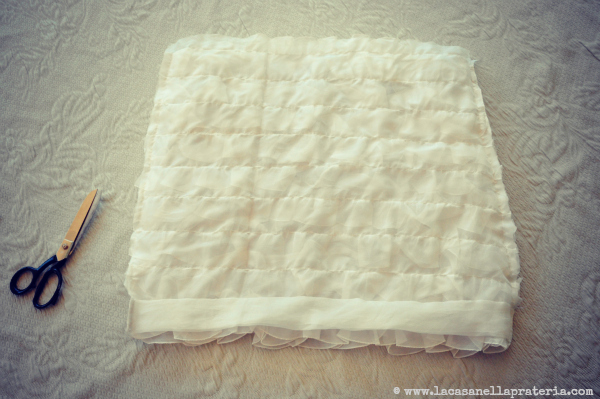 Then I crimped the upper side of the fabric and sewed it on the bottom of the tank.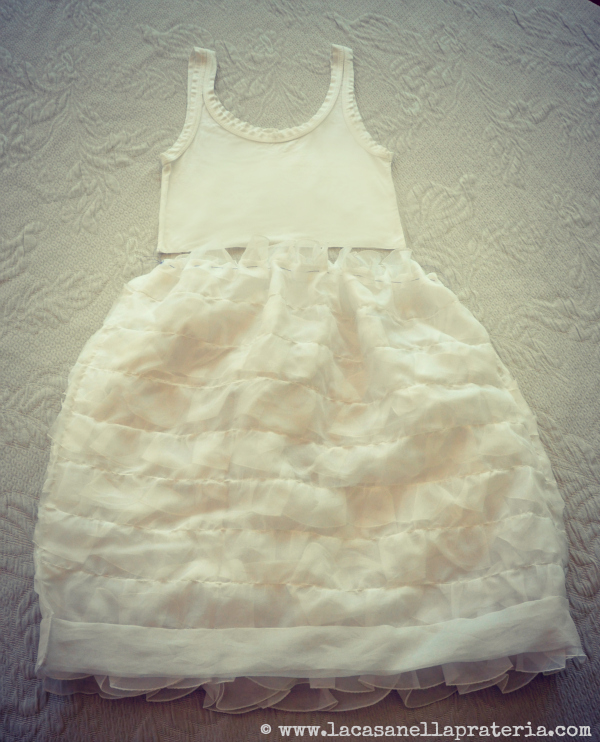 But when I tried it on, I did not really like it.
So I cut the upper part of the tanktop,
made a hem on the top and threaded an elastic band inside.
Et voilà! Do you like it?