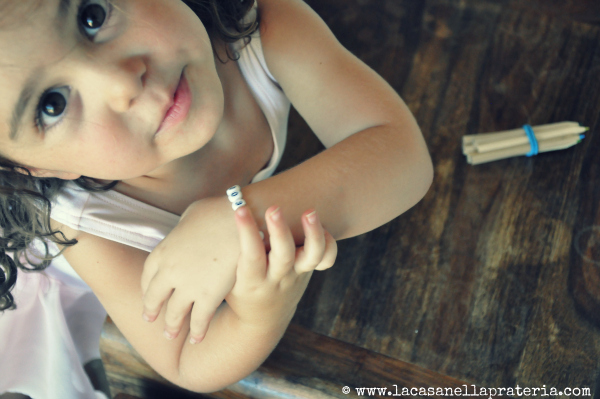 Have you ever lost sight of one of your kids in a crowded place? I did, just for a couple of minutes, and it was the worst and longest minutes of my life. Fortunately, we had talked about that before and Leonardo went straight to the security agents of the museum we were visiting.
Back home, I taught him my telephone number and made some "security bracelets" with my phone number for the little ones.
Just a string and a few number beads I found on etsy. I hope they will never get lost but if they do, they can ask for help and call mom immediately.