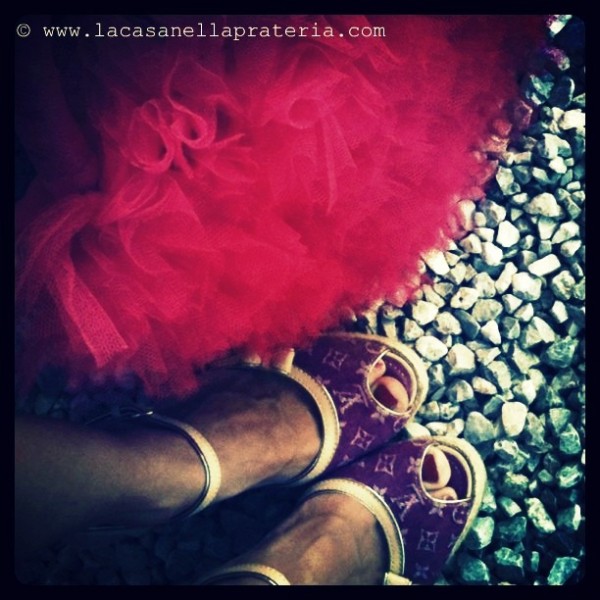 The tulle bag is finished and, as promised, I will share the tutorial today.
You will need: a straw bag, (a lot of) tulle (I used 8 meters for my bag), scissors.
Cut your tulle into long stripes (10cm high). Tie one of them on the handle and wrap around the bag's edge like this: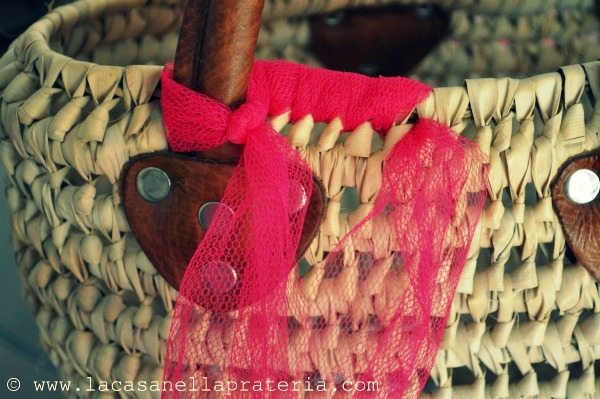 Do the same with the handles and tie the end as shown.
Now comes the hardest part. Cut your stripes in small rectangles (17-18cm wide) and thread them into the small spaces of your bag's weave.
Slip it inside and then outside again, so that the two ends are on the outer side of the bag.
Tie a knot.
Repeat until your bag is fully covered.
On the handles' juncture you can fix some horizontal stripes and tie the knots on them until you have fully covered that part.
After a long, long time and a lot, lot of tulle, here is your bag:
I hope you liked this tutorial and I would LOVE to see your bag's pictures if you make one.