A very easy, quick and simple summer project suitable for beginners.
You will need: fabric (depending on size); elastic, needle (or sewing machine), thread, scrissors, measuring tape.
Measure around your waist and divide in half. Add 2 cm and you have your skirt waist width. For the lower part, multiply by 1.5.
Choose the length you want for your skirt and add twice the height of the elastic + twice the height of the hem.
Put the elastic on the higher (waist) edge of the fabric and fold the fabric over it twice.
Sew along the waistline fixing the elastic.
Repeat on the other half of the skirt then sew the two of them, right sides together and finish the edges.
(My fabric did not not require a hem but if yours does, you can do it now).
Your summer skirt is ready to wear!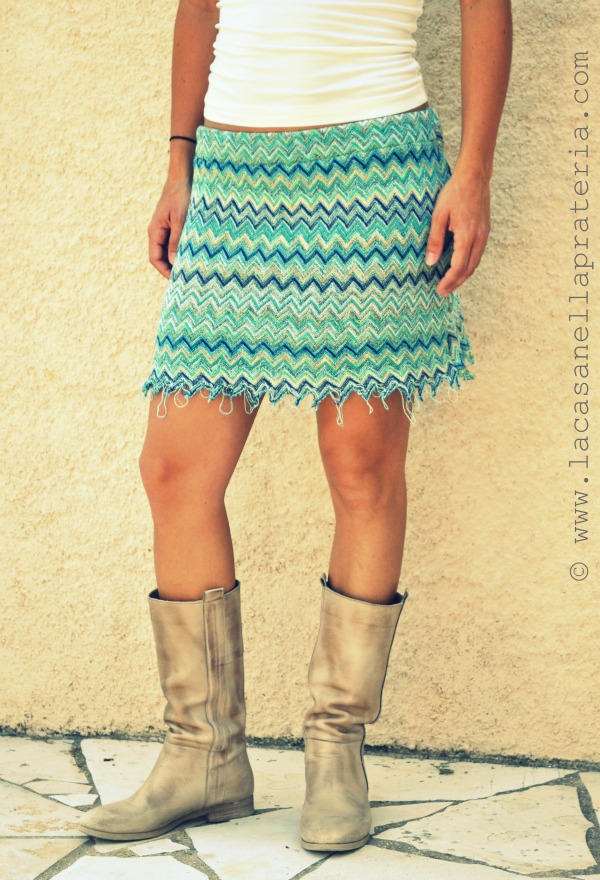 And.. yes, this is a Missoni fabric.