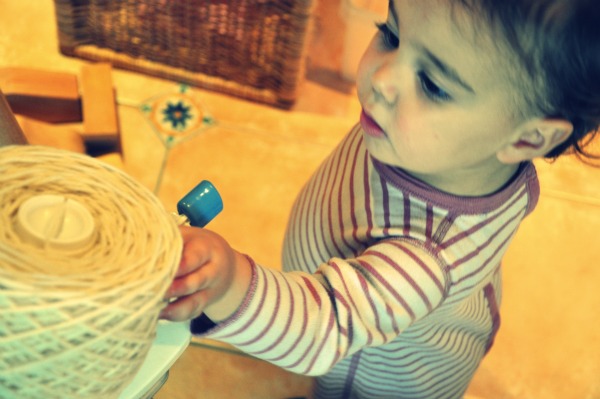 Our little Chiara was initiated into yarn winding last weekend.
Since we first tried winding one year and a half ago, this has been one of our favorite activities ever.
Our new, organic italian wool skeins have been properly winded with great pleasure for everyone.
And, of course, I already casted on the first of a long list of projects I have in mind for this very special yarn.