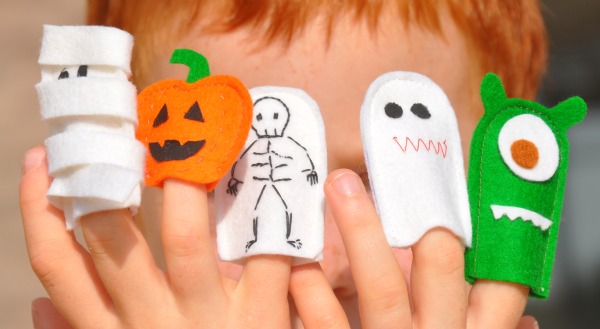 This is a very simple and quick Halloween craft and a perfect beginners' sewing project for kids.
Just some wool felt and a lot of imagination!
After cutting out the shape you can sew, paste or embroider the scariest monsters' faces.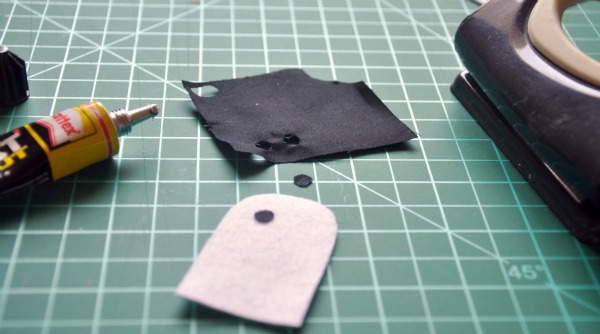 For the phantom and the pupkin we used both glue and embroidery.
For the mummy, we just wrapped the original silhouette with a strip of felt.
Ready for the puppets' show?